Backed by more than three decades of engineering expertise, On Key EAM has been recognised as a market leader in the Verdantix Green Quadrant: Enterprise Asset Management Software 2022 report. The report looks at the technical capabilities, application breadth and momentum of the most prominent enterprise asset management (EAM) software – also referred to as maintenance or CMMS systems – available on the market today.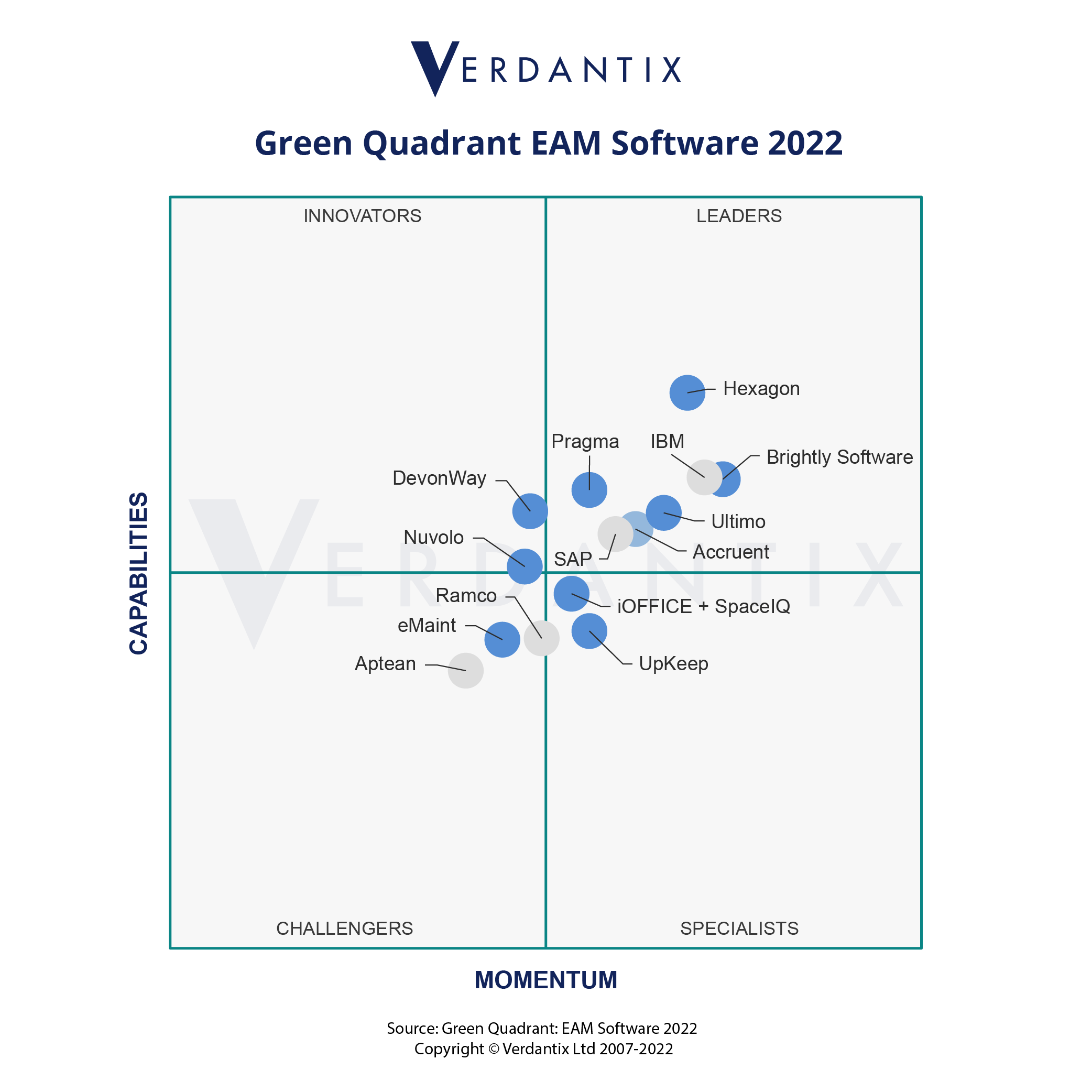 The analysis encompassed two hours of live product demonstrations with pre-set scenarios and vendor responses to a 207-point questionnaire covering 11 technical, 14 functional and nine market momentum categories. The researchers also interviewed ten software users and reviewed data from their global survey of 256 operational excellence decision-makers.
On Key EAM and integration with other enterprise systems
The report highlighted that On Key EAM, a Pragma product, excelled at integrations. On Key EAM is built on API first architecture and integrates seamlessly with ERPs and business applications.
"We want our clients to rest assured that their maintenance and asset-related data is up to date and accurate. Everywhere. On Key's architecture is designed around our clients' need to make informed decisions. With our strong integration capabilities, On Key is suitable for any enterprise architecture," says On Key Software Solutions Managing Director, Dirk Janse van Rensburg.
Creating, managing and integrating asset hierarchies and registries
On Key EAM received a score of '2.4/3.0 for asset information management'1. The system is renowned for its powerful asset register that stores all asset-related data, while giving clients the ability to create, manage and integrate with their preferred financial and ERP systems. Asset care plans, associated criticality models, costs and the history of assets, as well as GPS locations are all accessible from one convenient location.
The report also references the system's asset tree functionality. Asset tree functionality operates similarly to a detailed asset hierarchy that allows clients to link 'different users to different site structures and creating asset-type structures that are a virtual representation of their components, along with maintenance recommendations and tasks' (Verdantix, Green Quadrant: EAM Software, May 2022).
As another feather in its cap, On Key EAM 'garnered the joint highest score in the Green Quadrant for asset information management'1. This achievement is directly linked to On Key's comprehensive functionality in terms of 'managing and integrating asset histories and spatial information, along with its ability to calculate and capture asset criticality via a thorough risk framework'1.
Managing procurement
On Key EAM scored '2.3/3.0 for procurement management'1. This remarkable result is attributed to the system's 'extensive material and supplier management capabilities' (Verdantix, Green Quadrant: EAM Software, May 2022) that allow clients to manage purchase orders and the accompanying procurement-related documentation 'efficiently and effectively'1.
The report further mentions On Key EAM's ability to track 'committed spend on approved work orders as well as stock levels' (Verdantix, Green Quadrant: EAM Software, May 2022) which plays a role in a client's ability to plan and budget accordingly. The system can also generate and send purchase orders to approvers and suppliers1.
EAM systems have a substantial role to play in an organisation's sustainability efforts pertaining to physical assets. Within On Key EAM the vendor registration process captures environmental, social and governance (ESG) documentation, which is also stored in the ON Key database or asset register1.
More about On Key EAM
"The report highlights the market's need to increase cost savings, drive maintenance strategy digitisation programmes and digital system amalgamation. With On Key and the support structure our teams have been set up to provide, clients are in a better position to realise these needs." Dirk concludes.
If you would like to learn more about On Key EAM and the On Key Suite, visit www.OnKey.com. Or, visit www.pragmaworld.net to learn more about the reliability and maintenance management related services available to asset-intensive organisations.
References
1 Verdantix, Green Quadrant: EAM Software, May 2022